Marketing operations, process alignment, software integration and support for your business.
Empowering businesses to streamline systems and processes for efficiency.
Your marketing operations consultant and partner, helping you work more effectively and efficiently.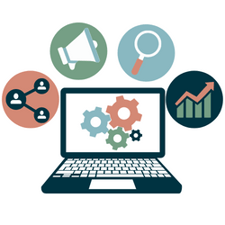 Process
Streamline your communications, processes and workflows for faster project turnaround, giving you more time to focus on your work.
Integration
View your contacts, marketing and sales all in one place for efficiency and increased productivity.
Tired of spending too much time in different business tools for daily work activities?
How does this sound? Integrated software for your everyday business needs to make work easier. Yes please!

Contact Management
Utilize a centralized and easy-to-use platform to to engage with contacts, customers and your team.

Marketing & Communication
Create content and target communications with integrated tools while viewing analytics all in the same place.

Sales & Memberships
Enjoy total visibility to your pipeline and manage opportunities in real time with your team.
Certified Partner
Partnering with the right platform to provide you and your team the tools and integrations needed for effective CRM, marketing, sales and content management.
Whether you're new to HubSpot or looking to maximize your current HubSpot tools, we're here to help.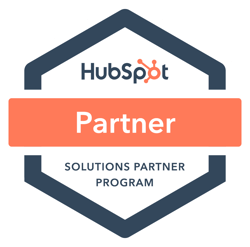 Are you a nonprofit?
If so, qualified nonprofits save 40% on the HubSpot platform to easily help your organization scale marketing, improve SEO, simplify reporting and engage core audiences-all in one place.
Want to create better marketing processes and workflows with your business so nothing falls through the cracks?
Who doesn't, right? Maybe it's time to have an operations audit to help align your systems towards achieving your business goals.
"Katy took several floundering processes and re-engineered them into award-winning programs. Some of these changes were responsible, in-part, for millions of dollars in savings for the organization."
Latest posts
In the Keene Lane Co. Blog - read about business operations, process alignment, CRM, marketing, sales and more!